Esperanza A. Rodriguez, DDS
Dr. Esperanza Rodriguez is proud to provide high-quality dental care to families and individuals in Bronx, New York. Her goal has been to serve our community and bring a human touch back to dentistry. By promoting good oral health and helping to prevent cavities, Dr. Rodriguez has been returning healthy and beautiful smiles to her patients since 2001. Dentistry is Dr. Rodriguez's passion and she enjoys every minute that she gets to spend working with her patients.
Education
Dr. Rodriguez graduated with her dental degree from New York University College of Dentistry in 1995. She attended NYU as an advanced student, having graduated with a Doctor in Dental Surgery degree from Universidad Central del Este in the Dominican Republic. She also received endodontic training at Universidad Pedro Henriquez Ureña in the Dominican Republic.
To consistently provide the highest-quality care, Dr. Rodriguez attends dental continuing education classes regularly throughout the year. Through her continuing education studies, she has become licensed for conscious sedation in New York, orthodontic (general practitioner) treatment, implant placement, and advanced endodontic treatment. She also received training for the Sirona dental laser.
In 2012, Dr. Rodriguez was the poster face of Colgate at the Multi-Cultural Oral Health Summit in Boca Raton, Florida. This was a joint convention of the Hispanic Dental Association, National Dental Association, and Society of American Indian Dentist.
Outside the Office
When not helping to improve your family's oral health and smiles, Dr. Rodriguez enjoys many hobbies, including crocheting, writing, and reading. Dr. Rodriguez is happily married to her husband, Brian McPartland. She loves spending time with her three children, Lynnette, Enrique and Gina and also enjoys playing with her pets, Oskar (a pug), Star (a toy Chihuahua), and Sparky (another toy Chihuahua) Lucky (beagle) and Samantha.
Memberships
• Hispanic Dental Association (Trustee)
• Hispanic Dental Association—New York Chapter (Past President)
• Academy of General Dentistry
• American Dental Association
• Bronx County Dental Society
• Dominican Dental Association
• SAMDESNY
• National Dental Association
• National Association of Women Dentist
• Association of Hispanic Healthcare Executives
• Hostos Community College in Bronx, NY, (Member of the Advisory Board)
---
Meet Our Team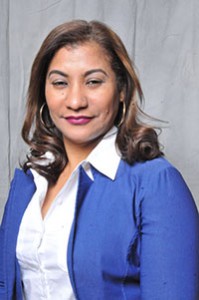 Victoria Garcia
I love to sing to our nervous patients. My specialty is catering to the needs of our elderly patients who with the years have grown to love me and always ask for my assistance. Out of all the dental assistants, I have been by Dr. Rodriguez's side the longest and we continue to grow together.
---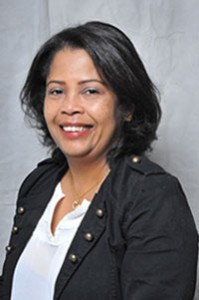 Anita Garcia
I've been a dental assistant for the last 14 years in the United States. I Love natural green juice blends and Paulo Coelho. You can always count on me to hold your hand if you're nervous about being at the doctor.